To change the navigation bar font, follow the step-by-step instructions below:
Select the Text tool.
Double-click the first navigation menu to select the text. 
Use the Text tool info bar to change the font and font properties.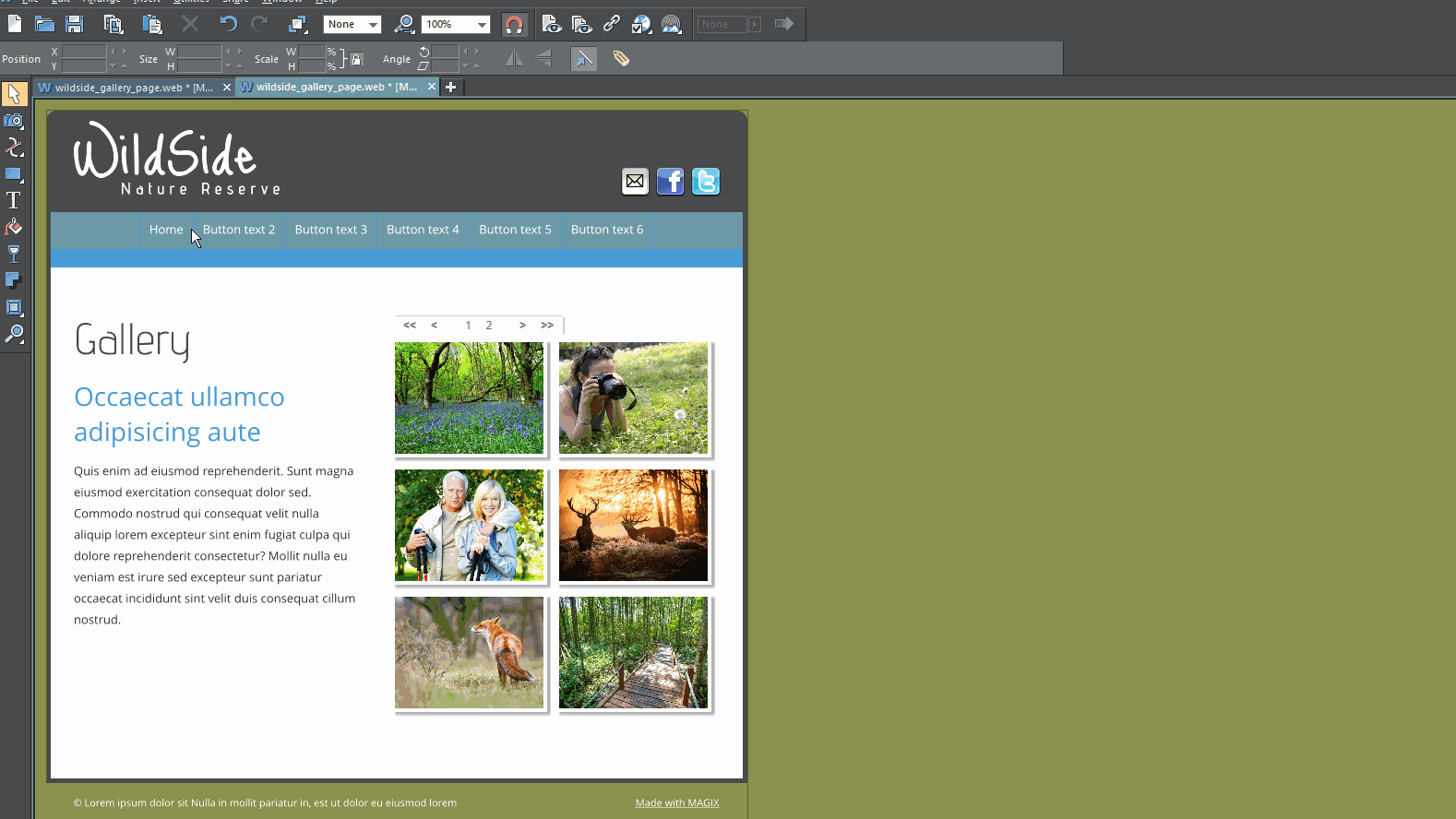 To change the font of the submenus in the navigation bar, follow these steps:
Select the Selection tool.
Right-click the navigation bar to open the "Edit Navigation Bar" dialog box.
Click the "Pop-up menu style" button.
Change the font and font properties. 
Click "OK".