When exporting projects, the first page in your project must simply be called index. Since each domain is assigned to its own folder, each domain also needs its own index.htm or index.html.
Go to "File>Publish website" and enter your user data. In the next window, set your website as indicated below, then click on "Publish"
Now go to the Control Center via https://www.xara-online.com/de/ and check whether your site has been loaded correctly.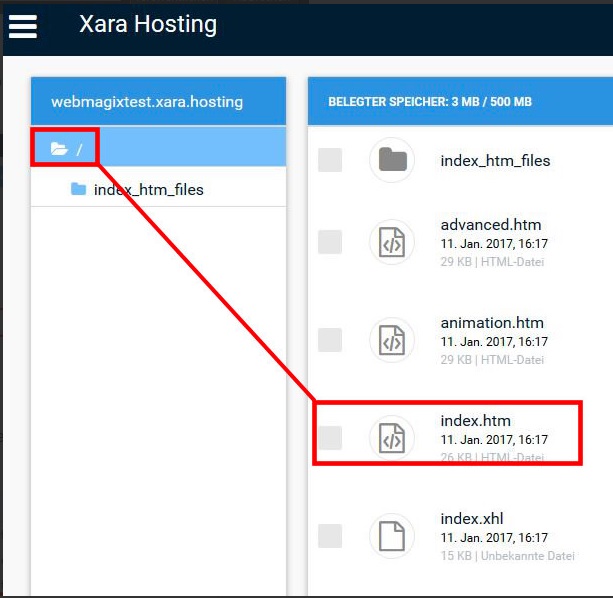 You can right-click the public link of a file to test it.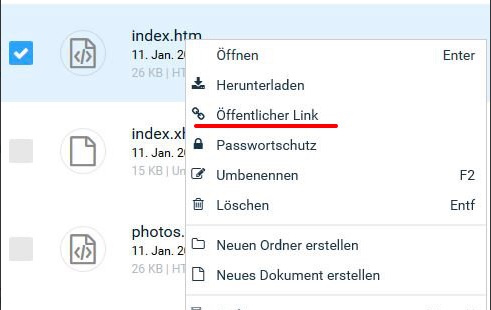 Afterwards you can assign your domain to your site using the button "My Domains".