To activate the additional MPEG4 codec (MainConcept ), follow the instructions below:

Start your application.
Click on "Help" > "Install additional content" menu. 
Select "MPEG-4 Codec (MainConcept)" from the list. 
After downloading the codec, restart the program.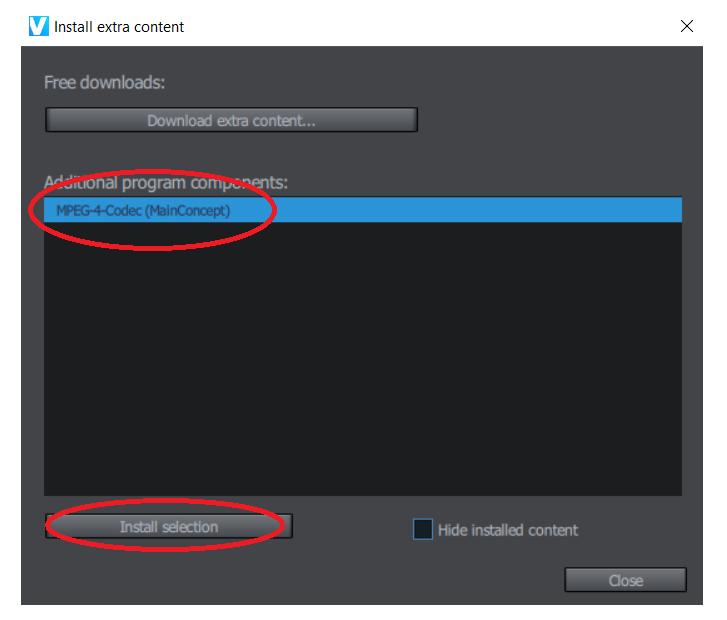 Press the "Y" key on your keyboard to access the program settings. Alternatively, you can navigate to the program settings via "File" > "Settings" > "Program...".
Switch to the "Import/Export" tab. 
Under "Codecs" you will find the option "Preferred codec for import and export of MPEG-4:". 
Select "MainConcept" and restart the program.