Music Maker editions purchased through the in-app Store do not need to be activated with a serial number.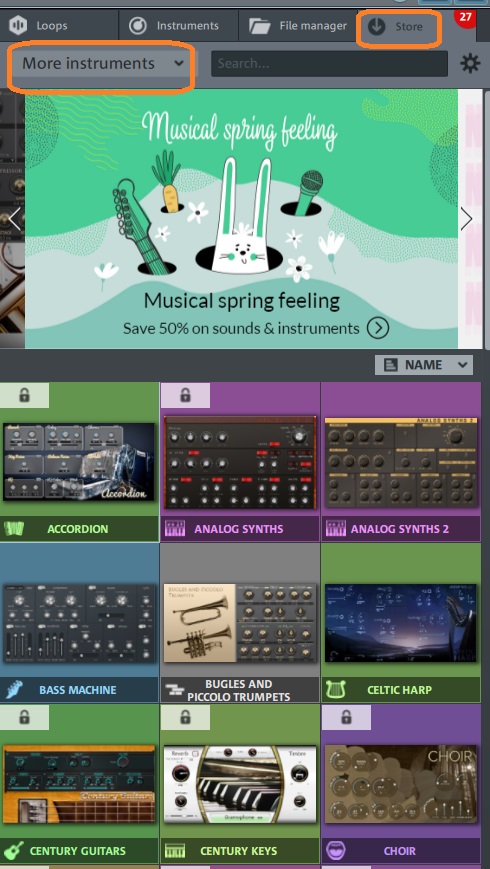 This makes it easy to add the content you want from the Store by spending your store credit in the individual categories. 
However, in the case of specific music genre editions of Music Maker, your store credit may only be used on the Soundpools corresponding to that genre. 
When you select an item in a store category with an assigned store credit value, a window will appear informing you that the item is available to you free of charge and that your store credit will be used to "purchase" the item.
All purchases are linked to your account and can be downloaded at any time.
If you reinstall the software, use the "Download all purchased content" feature in the Store options to recover your add-ons.