If your request concerns the handling of the software, we recommend that you first post your questions in our forum. 
In this way, other members of the MAGIX Community will also benefit from the answers.
To report technical issues, go to www.magix.info and click on "Support > Find Solution". 
Please select a category for your request.
First, you will be offered possible solutions based on the selected category.
If none of the suggested solutions meet your needs, select your product from the list.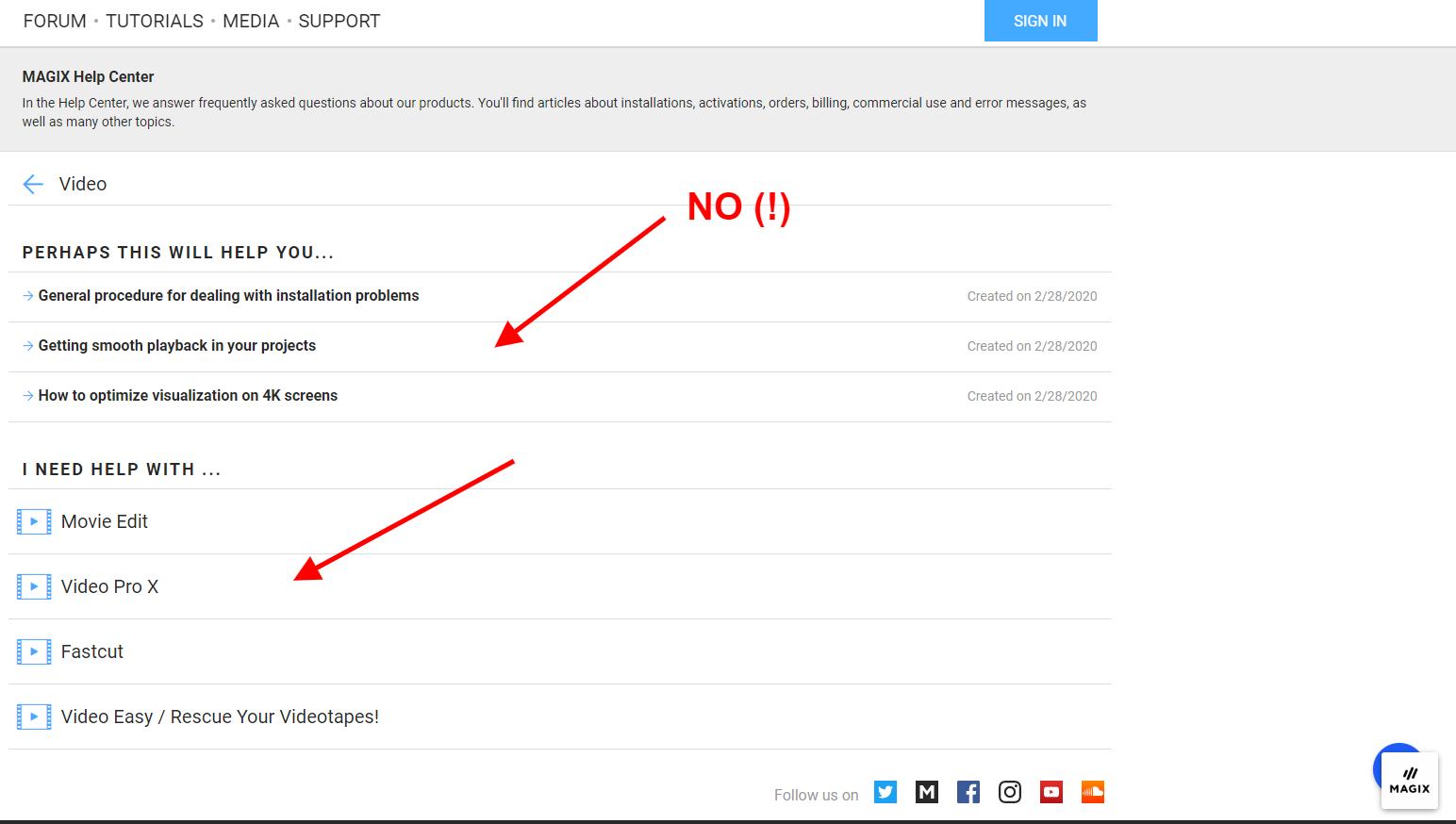 Further application-related suggestions will now be displayed.
If none of the suggested answers meet your needs, click on " Search for other solutions".
Describe the problem using keywords and click on "Find a solution".
Next, you are presented with solutions coming from the forum, FAQ section and tutorials.
If none of the suggestions solves your problem, click on "Send support request".
You must first log in to www.magix.info to submit a support request.
Please submit your request with a detailed description of the issue.