Dear Community,
We wish you all happy Holidays and a great start into 2019!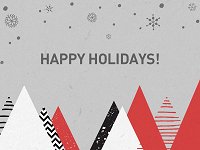 This is my last post this year. I want to take this moment and say "Thank you!" to all the hardworking moderators and MAGIX colleagues who have been reading, contributing and commenting within the community.
Also, thank you to all users who have been giving us contructive feedback, answered patiently questions of new members or have participated in other ways. Without you this community wouldn't exist!
Even if it's not always easy, I'm grateful to be a Community Manager of such a great community.
Best wishes
Mathias