Much of my material for holiday videos consists of JPG photos, mainly landscapes. I'm re-exploring the use of HDR and similar effects and would appreciate some discussion about others' approaches please. For example:
1. How often do you apply MEP's HDR effect to photos - always, sometimes, rarely, never...
2. Do you use other external programs to edit your photos before import into MEP, or do you exclusively use MEP?
3. Assuming you do apply HDR quite often, are there one or two particular combination of settings for Contrast, HDR and Blur that you use mostly, or do you edit each photo individually?
4. To promote discussion I've shown below three different photos in my current project (a short walking holiday in Tenerife, largely under grey skies). For each one I've shown the original and four effects.
Originals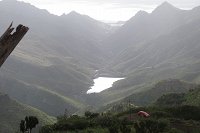 MEP 2014 with Contrast = 70, HDR = 70, Blur = 70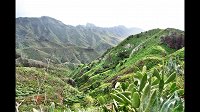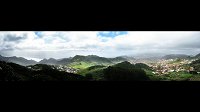 MEP 2014 with Contrast = 75, HDR = 60, Blur = 40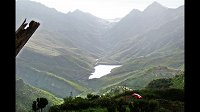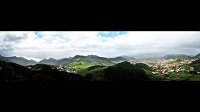 Machinery HDR 2.9 with fairly extreme settings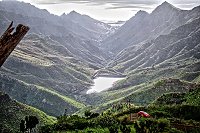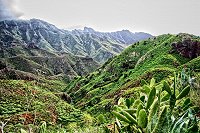 IrfanView's AltaLux plug in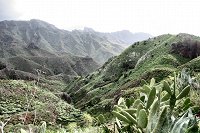 And here are all 15 in original resolution:
https://dl.dropboxusercontent.com/u/4019461/Original-1.JPG
https://dl.dropboxusercontent.com/u/4019461/Original-2.JPG
https://dl.dropboxusercontent.com/u/4019461/Original-3.JPG
https://dl.dropboxusercontent.com/u/4019461/MEP-C70H70B70-1.JPG
https://dl.dropboxusercontent.com/u/4019461/MEP-C70H70B70-2.JPG
https://dl.dropboxusercontent.com/u/4019461/MEP-C70H70B70-3.JPG
https://dl.dropboxusercontent.com/u/4019461/MEP-C75H60B40-1.JPG
https://dl.dropboxusercontent.com/u/4019461/MEP-C75H60B40-2.JPG
https://dl.dropboxusercontent.com/u/4019461/MEP-C75H60B40-3.JPG
https://dl.dropboxusercontent.com/u/4019461/Mach-Terry01-1.jpg
https://dl.dropboxusercontent.com/u/4019461/Mach-Terry01-2.jpg
https://dl.dropboxusercontent.com/u/4019461/Mach-Terry01-3.jpg
https://dl.dropboxusercontent.com/u/4019461/IrfanViewAltaLux-1.jpg
https://dl.dropboxusercontent.com/u/4019461/IrfanViewAltaLux-2.jpg
https://dl.dropboxusercontent.com/u/4019461/IrfanViewAltaLux-3.jpg