Hi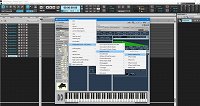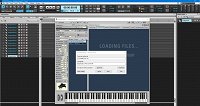 I have this problem.
I have a Samplitude Pro X5 Suite with Independence v3.6 and 9 sound CDs. After installing Samplitude and Independence and sounds everything works fine. However, I would like to develop musical arrangements in another DAW, which is the Cakewalk SONAR Platinum. And here's the problem. I downloaded Independence Free and Libraries Free from your website and unfortunately it does not work. When I turn on the Libraries Pro Independence version of the activation government, when I turn on Libraries Free, the File Not Found table appears where in the Could not find the file frame there appears, for example, YT E-PIANO XA1 Y01, and in the frame in image file: Independence Free Content 04 and none this sound cannot be loaded by Auto-Find or Find.
Let me mention that I have no problem with that in Samplitude Pro X5 Suite.
The programs work under the current Windows 10 system with an Intel i7 processor, 32Gb RAM, NVIDIA GeForce GTX 1060 6Gb graphics card, and SSD hard drives.
I am asking for quick help.
Best regards, Irek.