I've looked in the manual and FAQ, but couldn't find an explanation.
Question 1
When you open a new project from the file menu.
Can anyone explain how you best choose Movie settings ?
.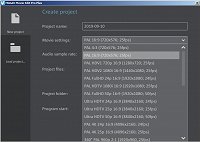 Question 2
In Screen Recording, Sometimes when dragging the "Selection Range Frame" horizontal and vertical handles,
the Selection Range Frame disappears before the range has been sized appropriately.
Can anyone explain how to prevent this from happening or how to recover it ?
See Image below: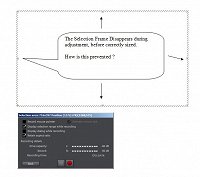 Question 3
See Image below for question.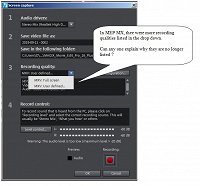 Thanks