Dear Community,

We're happy to share news about developments happening in the Sony Creative Software Community Forums.

We have received a digital copy of VEGAS forums from Sony and we will be able to offer all users a new home by the end of August. To this end, we're creating a new website in English and German. To make sure everyone feels right at home, existing user names and all posts and comments from the Vegas Movie Studio, Vegas Pro - Audio, Vegas Pro - Scripting, Vegas Pro - Video, Vegas Pro Production Assistant, CD Architect Software and DVD Architect Software forums will be included in this community. We will make all other sub-forums that no longer continued by Sony available as a read-only archive.

This means that you will be able to access your current accounts and continue using them in the future. All Sony Creative Software Community core features will be available to you in addition to many new ones! Here is a little preview: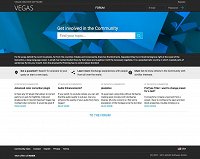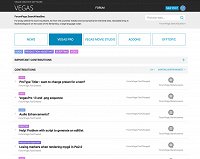 We will create an extra sub-forum for the Sound Forge - Mac, Sound Forge - PC, ACID Product Family and SpectraLayers Pro audio forums in our magix.info community. What both new and existing magix.info users can be excited about already: The website will be completely redesigned and get new features before the year's end!

Exciting weeks and months are ahead. We can hardly wait to be able to welcome you to our new forums!
Greetings from Berlin,
Your magix.info team