Hi, I have a vertical project (9:16) that need to render as MPEG4. But for some reason, MPEG-4 output doesn't let me change ratio.
"workaround" is to render it as "motion jpeg avi", and then convert it in "another video editor", which don't make sense of course.
Am I doing anything wrong in VPX (version 17.0.3)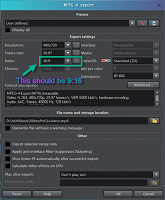 And changing the value does nothing: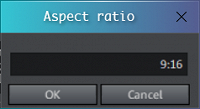 Thanks for any help!