Please cancel the contract directly in the Control Center.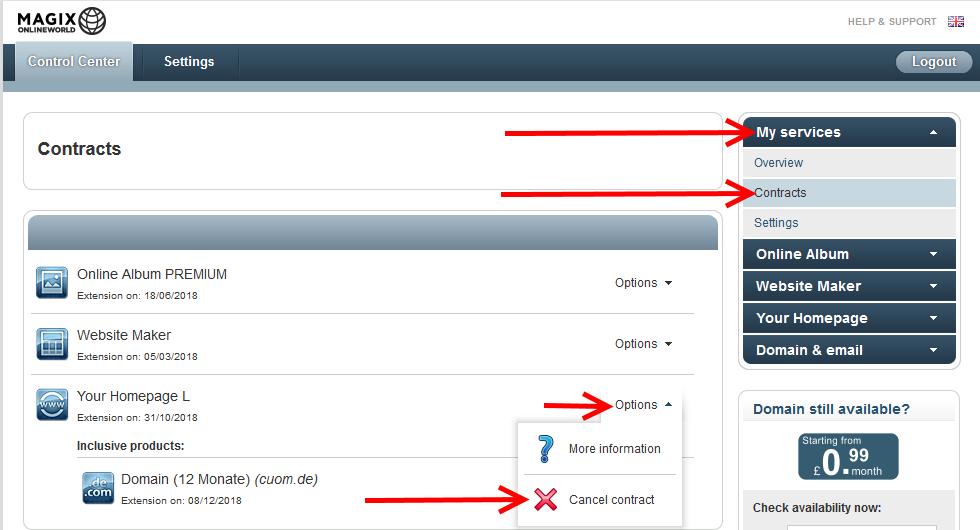 You can also submit your cancellation in written form to:

MAGIX Software GmbH
Customer Care
Borsigstr. 24
32312 Lübbecke
Germany

You may fax your cancellation (0049 574 310768) or send a letter.
Please note that you must send in all necessary cancellation forms 8 weeks prior to renewal of your account.
For cancellation in text form please use our form letter for contract cancellation or domain cancellation if possible.