You can solve this issue by pressing "Y" on your keyboard and select "System" in the software settings window.
Click on "Reactivate dialogues" and close the programme.
After restarting the software, the following message appears: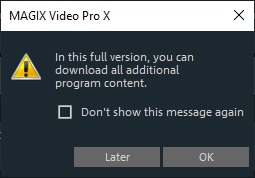 Now check the box "Don't show this message again" and then press "Later".
By doing this, the window will no longer be displayed when you start the program.