The error message "The server name or host could not be resolved" appears when you try to upload a project.
This error is caused by a problem with your login information.
To resolve this issue, check to make sure you entered your login information correctly.
Click the "Upload" button.
Go to "Other web host (via FTP)" > "Settings".
Change your login information if it is not correct.
Click "OK".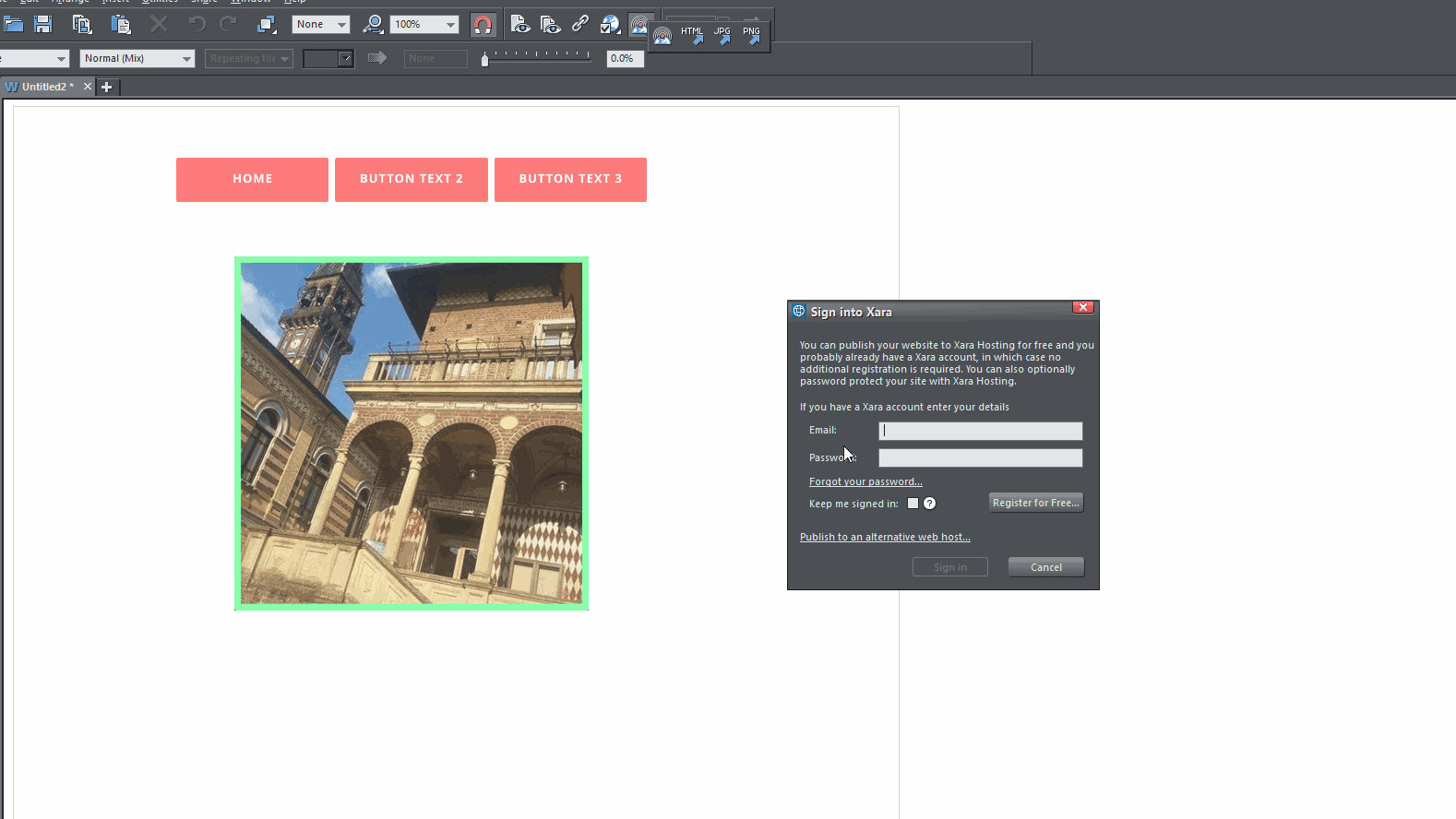 IMPORTANT
Host addresses begin with "ftp://" (e.g. "ftp://somedomain.com").
The "ftp://" part of the address does not need to be entered in the "FTP Host Address" field.
Projects are uploaded via port 22 (SFTP) and port 21 (FTPS) by default. 
Ports 21 and 22 are typically used as standard ports for secure FTP connections, but some hosting service providers may used other ports for this purpose. 
To publish your website using a different port, simply enter a colon and the port number at the end of the FTP host address (e.g. ftp://Web-Hosting.com:25).