Follow the instructions below to perform a clean installation of "ProDad Hide".
You will find the serial number required for the activation in your order confirmation.
If you haven't downloaded the plugin yet, you can do it now.
Click on the following link to download "ProDad Hide":
http://www.prodad.de/support/hide/hide-15-64bit.exe

Run the installation file.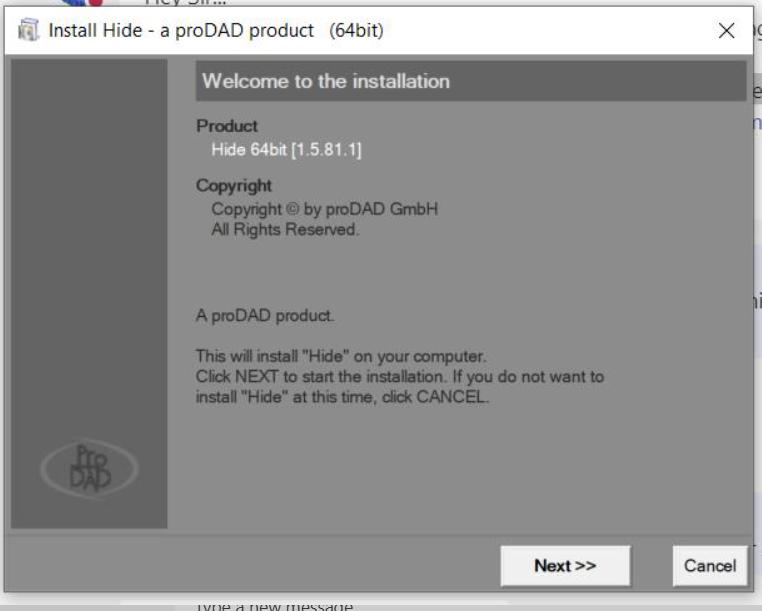 Read and confirm the licence agreement.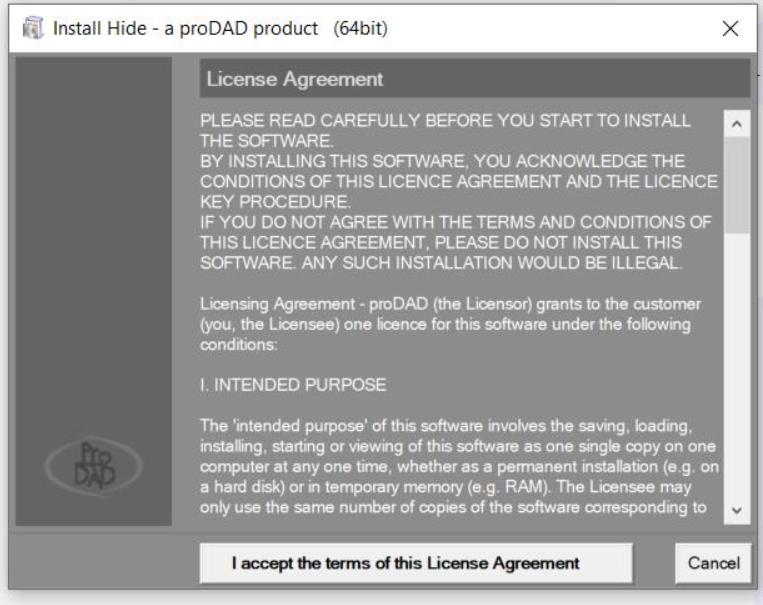 Follow the instructions on the screen to complete the installation.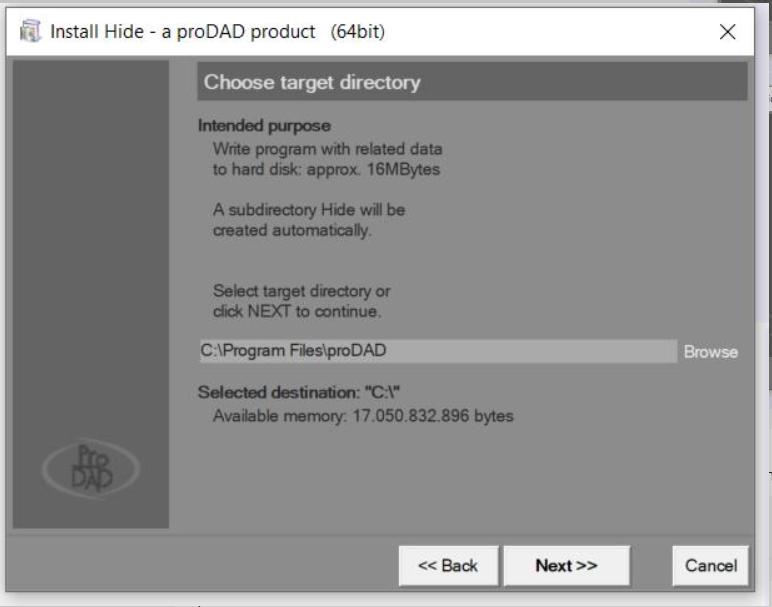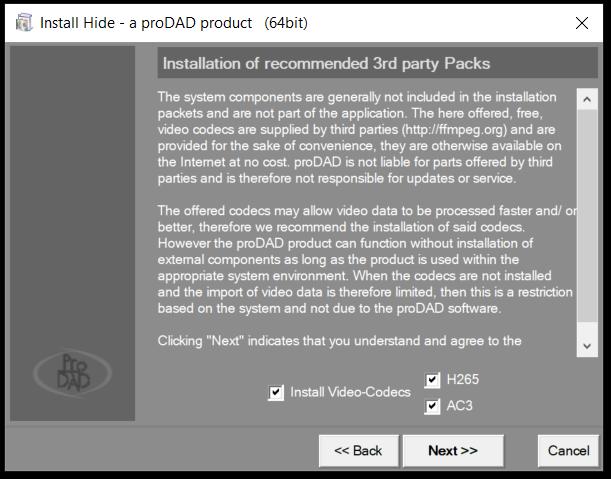 After installation run the plugin.
Enter the serial number for "ProDad Hide".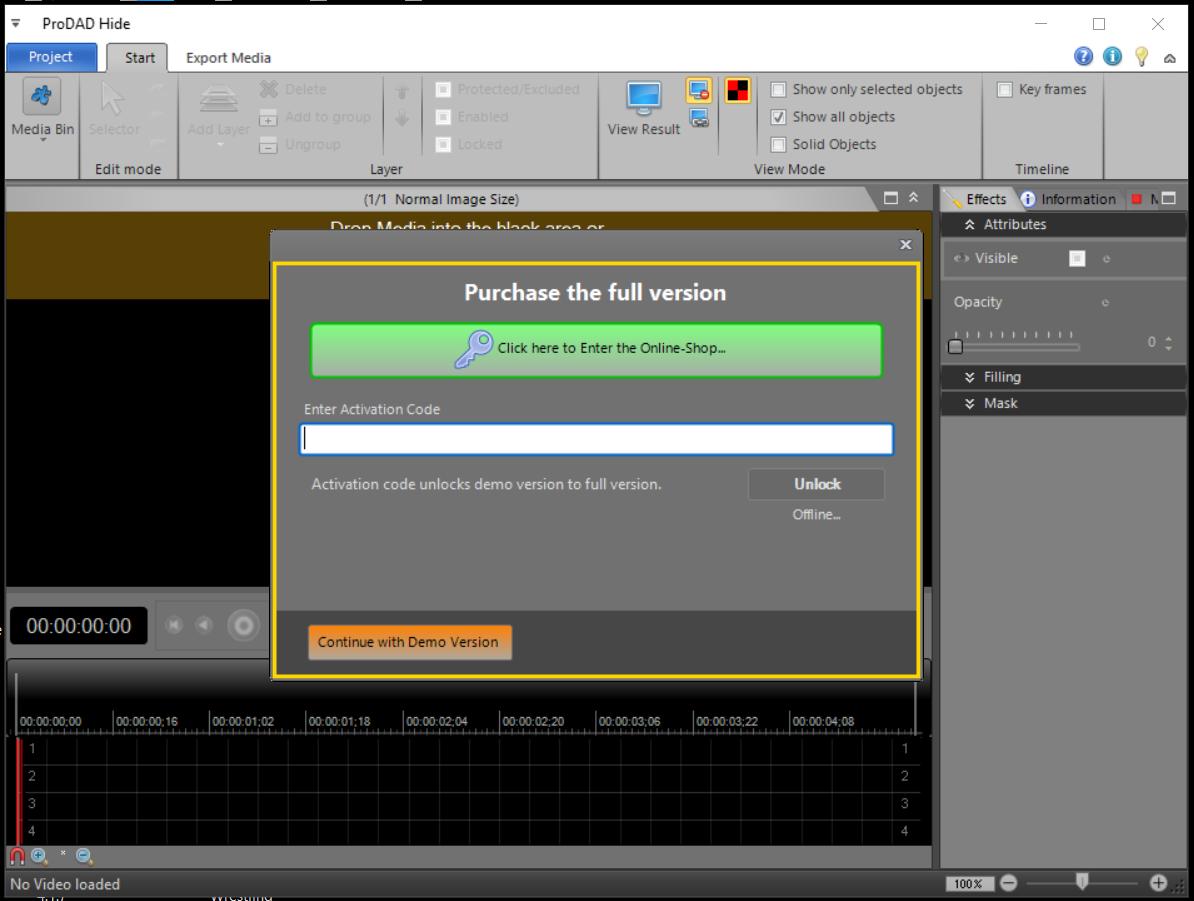 All plugin features are now fully available.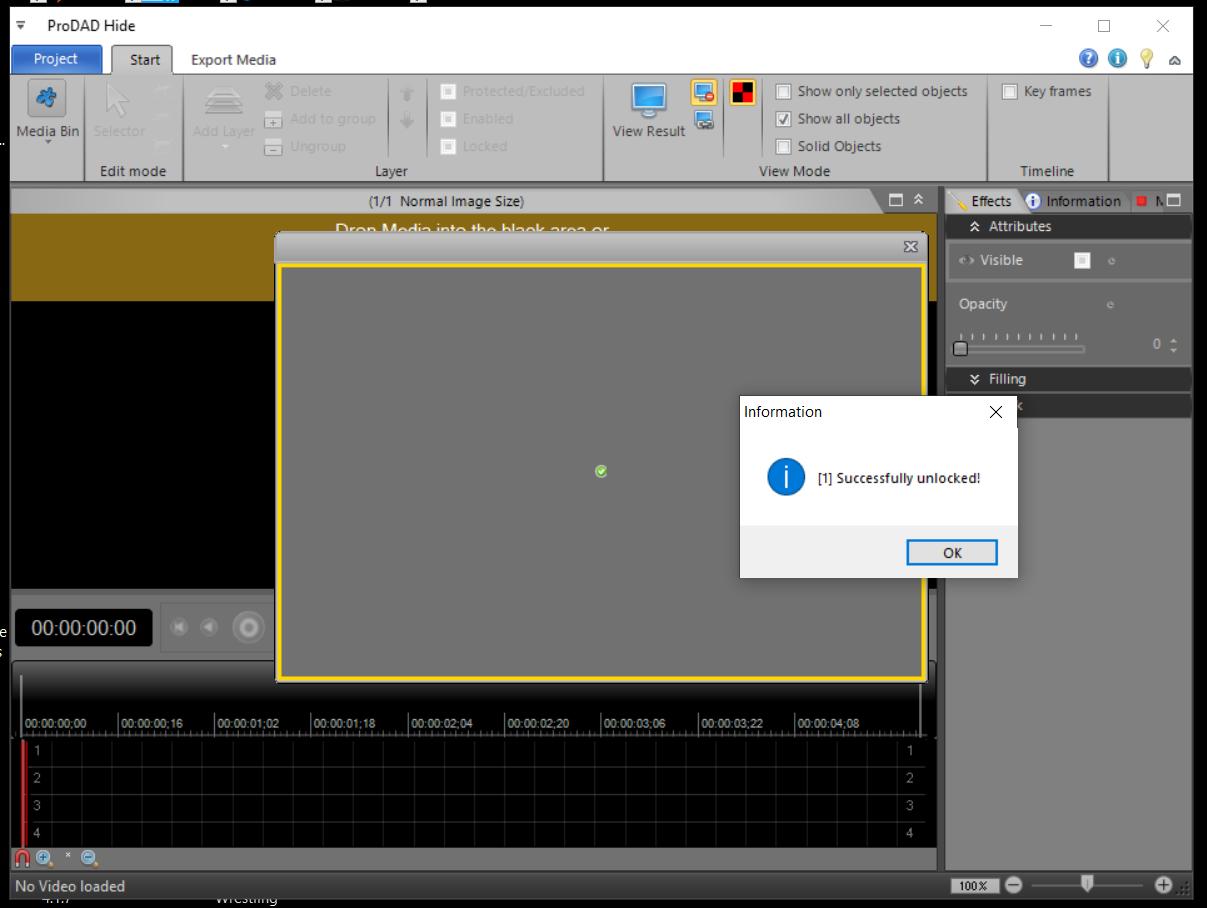 At start-up, the tutorials and notes for the plugin will be displayed on screen for an easy access.