To download the loops included with your copy of ACID Pro, follow these steps:
Open ACID Pro and click "Help". 
Click "Download instruments and loops".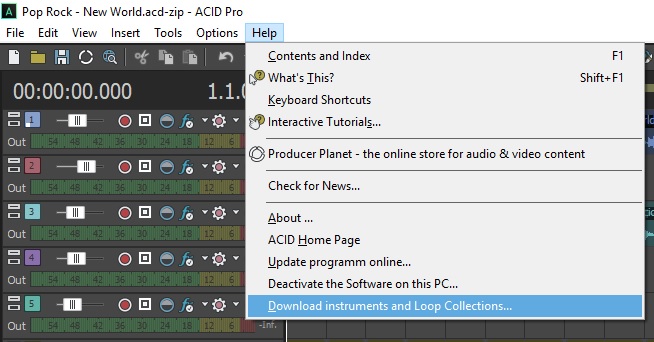 When asked if you want to allow the installation manager to make changes to your computer, click "Yes".
Select the loops you want to install and click "Continue".
The loops and instruments will now be downloaded and installed on your computer.
The loops will be stored under C:\Users\Public\Documents\MAGIX\Common\Loop Collections.
To access your loops, open the Explorer tab.
The instruments are located under the "Plug-In Manager" tab.
After opening the "Plug-In Manager" tab, go to "Soft Synths" > "All".
Right-click the instrument and select "Insert Soft Synth".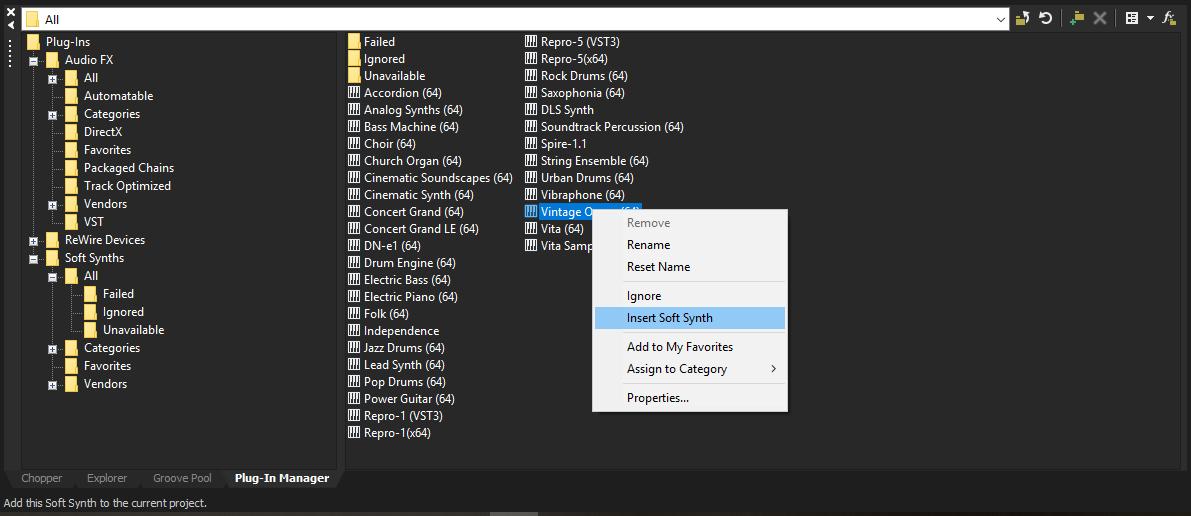 To download extra loops for ACID Pro from Producer Planet, follow these steps:
Open the confirmation email with your coupon in it.
Go to the "Producer Planet" website.
Sign in using the MAGIX account details you used to register your copy of ACID Pro.
Click "Sound and Loops" to open the loops section.
Select the loop package you want to download.
After selecting the loop package, you will be asked to choose between a commercial and non-commercial license.
Click "Price" > "Redeem Coupon" and follow the instructions on the screen.