The following steps are required to install and activate the new "WizardFX Suite" in Video ProX:
First update the software via the menu "Help -> Update online".
Then click on "Help -> Activate content packs".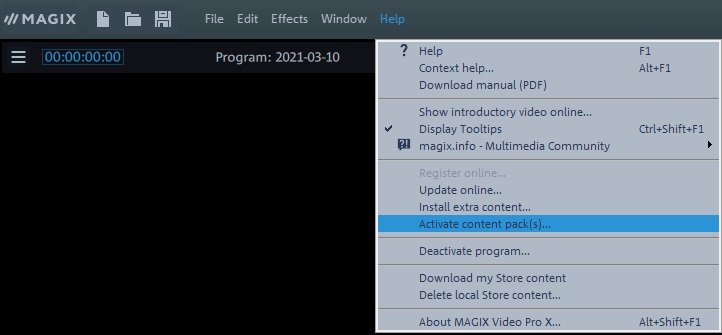 Enter your coupon code in the corresponding field and click on "Next".

As soon as you activate your Suite version, you will find the corresponding installation file in the effect tab. 
Click on "Effects -> Extra effects", select "WizardFX Suite" and select "Download".
Restart your software and access the program settings via "File -> Settings -> Program".
Select "Folder" and click on "Add VST Plug-in Path".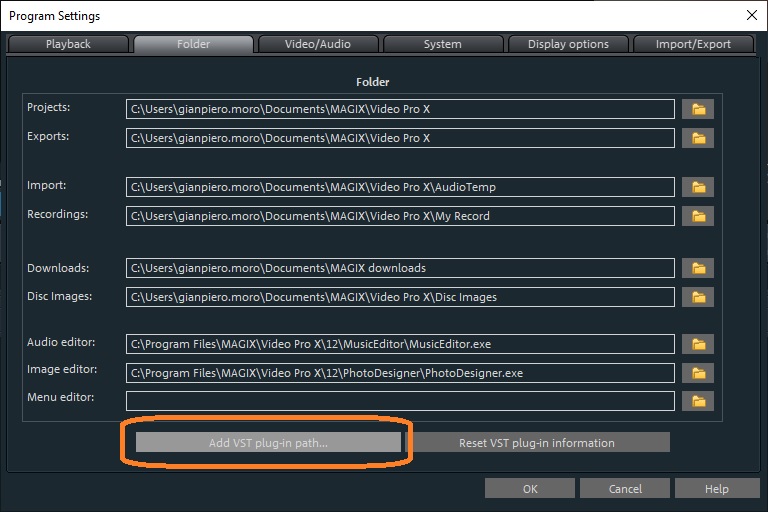 Add the following path: C:\Program Files\Common Files\VST2.
Press "M" on your keyboard to access the Mixer and select "FX".
Click on the symbol "+" and select "VST FX -> Audio Plugin Union".
Now select one of the many "APU_wFX"-elements to start  activation.
Now click on "Activate now -> Enter Serial number" and select "WizardFX Suite".
Enter the serial number associated to the "WizardFX-Suite" and the email address associated to your MAGIX account.
Click on "Activate & Register Online".
Activating a single effect automatically unlocks the entire suite.