If you would like to download and activate the Ultimate Travel Package, but aren't sure how, follow the instructions below.
Purchasing or redeeming a coupon for Ultimate Travel Package
Launch Photostory Deluxe, open the MAGIX Store and go to "Themepacks".
Select "Ultimate Travel Package".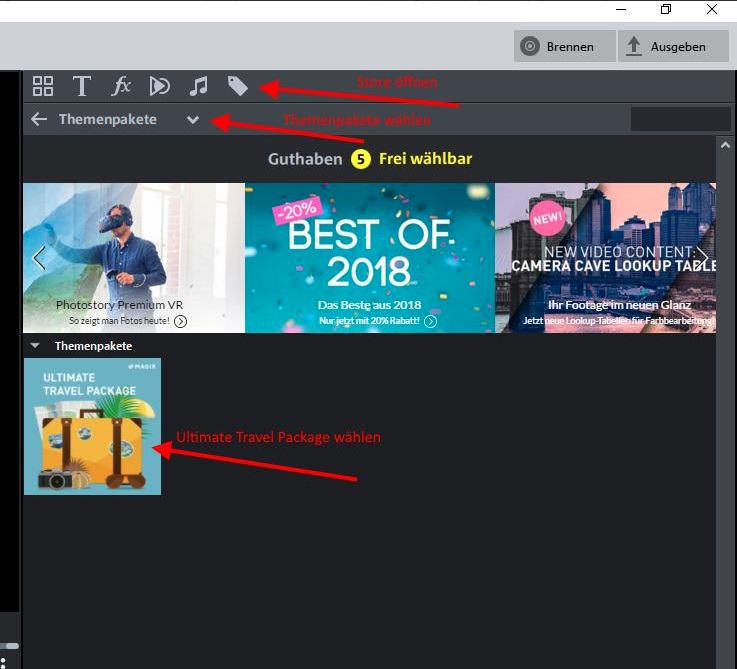 Click "Go to Purchase" (even if you have a coupon).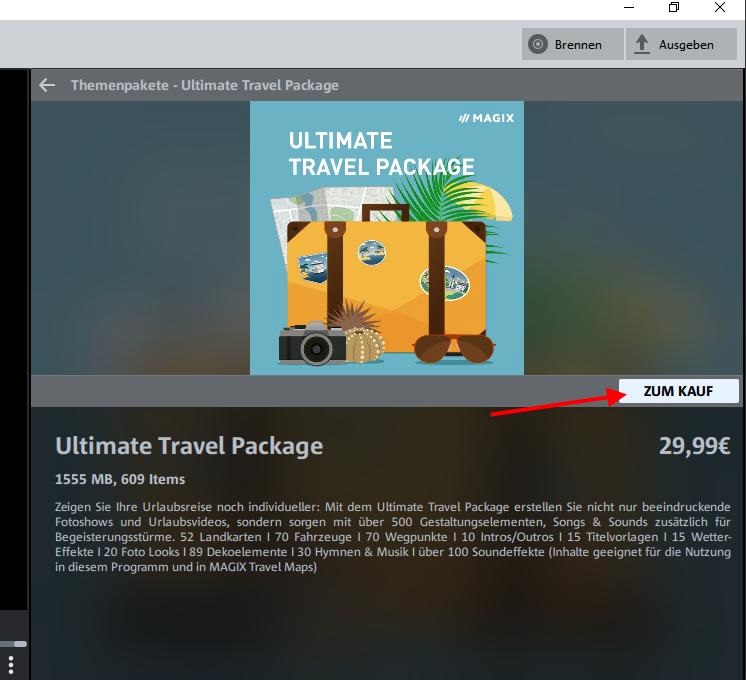 If you have a coupon, select "Redeem coupon". If you don't, click "Buy now" and follow the instructions.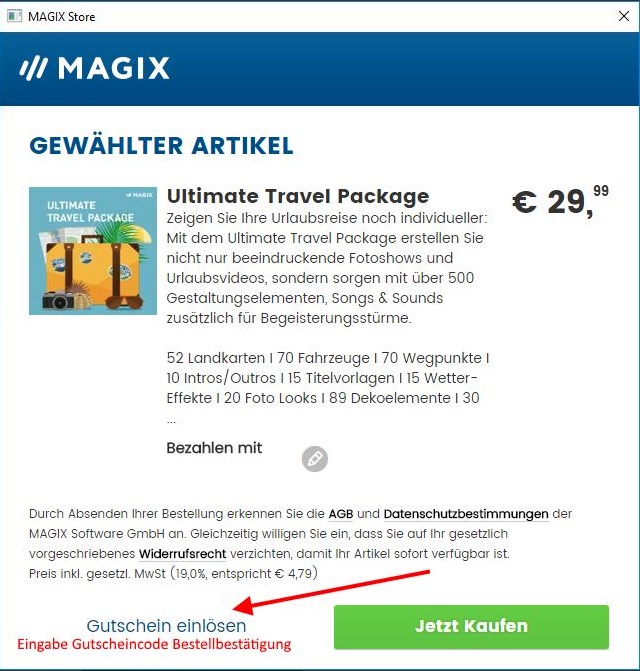 The download will begin as soon as the purchase has gone through (whether you use a coupon or not).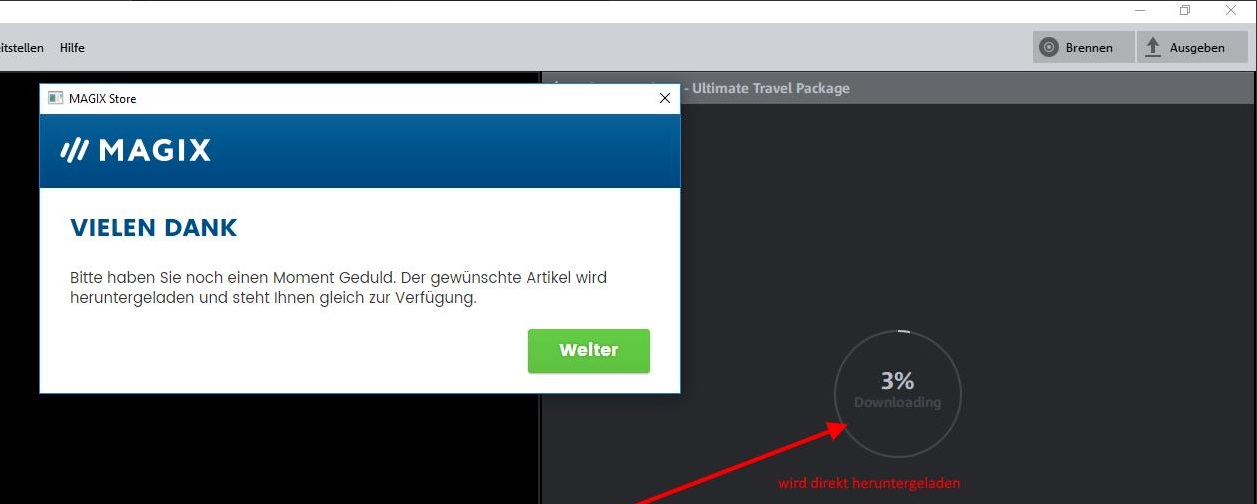 You can continue using the program while the Ultimate Travel Package downloads. You can see that the package has been purchased, and whether or not the download is complete, by opening the "Templates" tab and going to "Themepacks".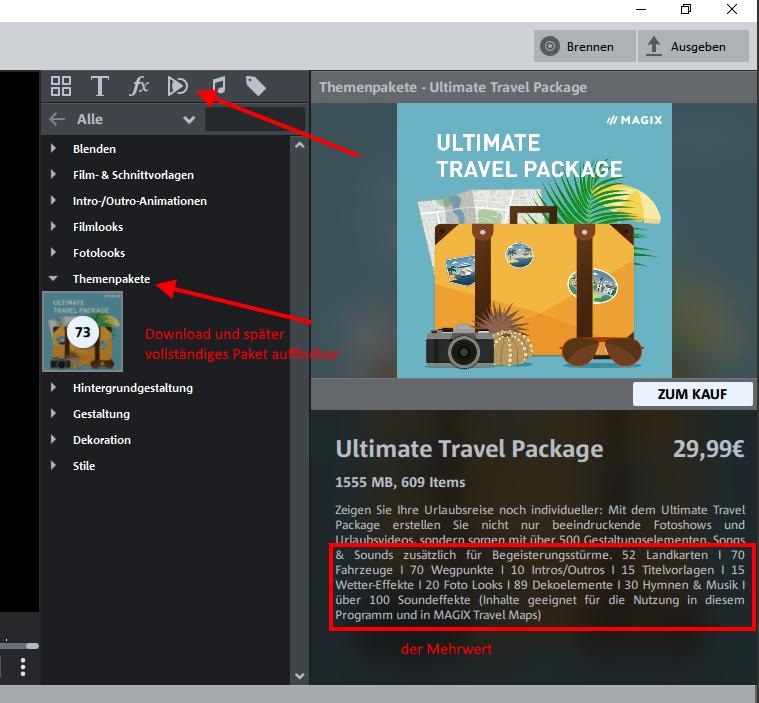 The list below shows the content which is added to the program when you download the Ultimate Travel Package and where you can find it:
More maps (in Travel Maps)

More vehicles (in Travel Maps)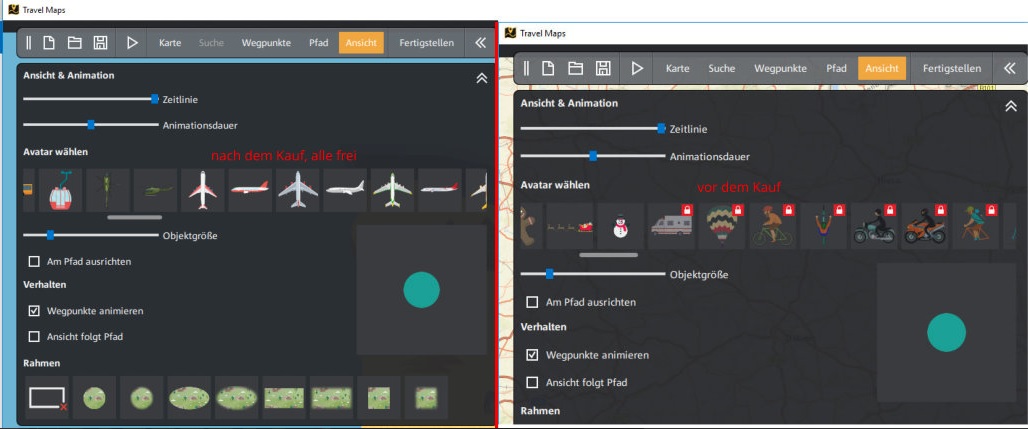 More travel points (in Travel Maps)

Intros and outros (in Photostory Deluxe)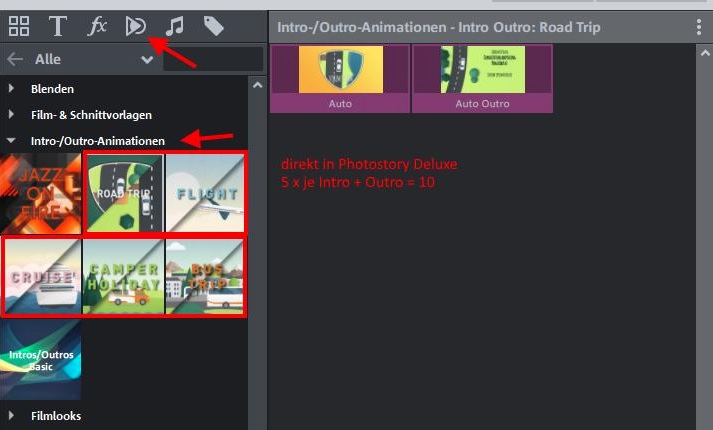 Title templates (in Photostory Deluxe)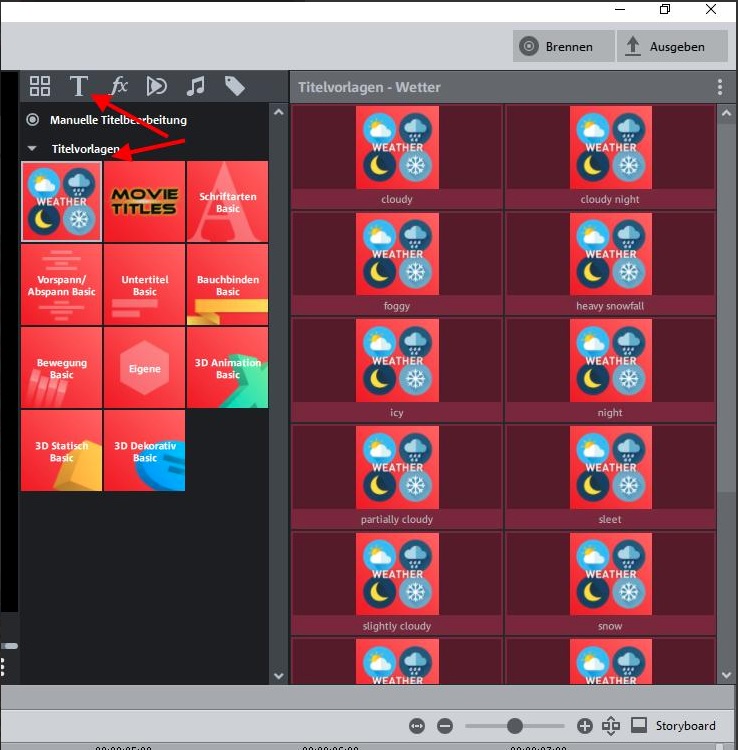 Weather effects (in Photostory Deluxe)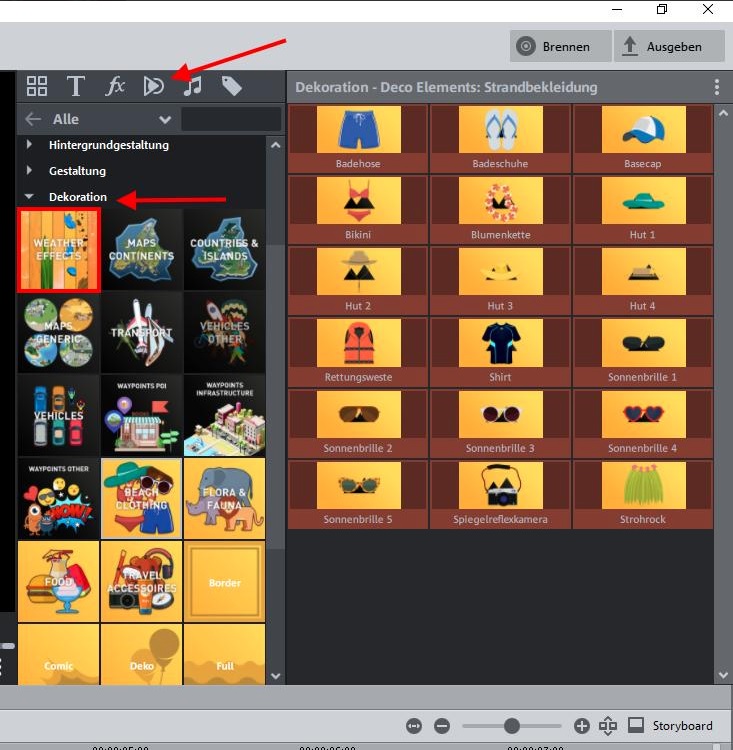 Photo looks (in Photostory Deluxe)